To Eat Or To Go, That Is The Question!
Nov 15, 2021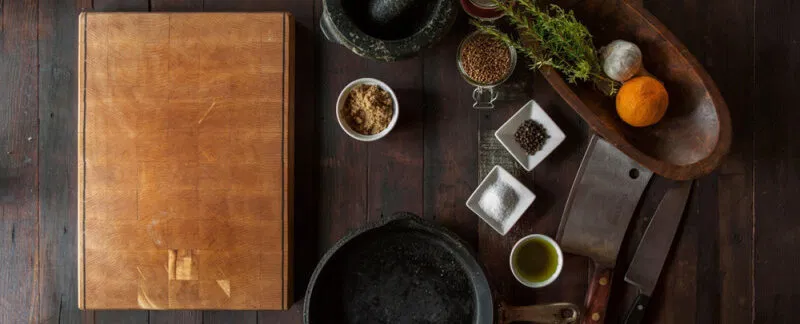 According to Reuters, "homebound customers of Uber Technologies Inc (UBER.N) more than doubled their orders from the company's food-delivery service in the second quarter (2020) but demand for ride-hailing trips only marginally recovered from pandemic rock-bottom.
Ride-hailing trips, in the past responsible for nearly two-thirds of Uber's revenue, increased 5 percentage points from their low in April, but gross bookings remained down 75% from last year. Uber's chief executive officer, Dara Khosrowshahi, told analysts on a conference call on Thursday that rides recovery depended on the ability of different countries to contain the virus, with the recovery so far led by Asia, excluding India.
At the same time, revenue at Uber Eats doubled to $1.2 billion, boosted by greater demand for delivery as Americans largely continue to stay home. Uber last month expanded its delivery reach by announcing the acquisition of Postmates Inc for $2.65 billion to expand the business of supplying everyday goods."


What is going on?
The world at the point of these news and much beyond were still in partial lock down. The covid-19 control measures by the authorities in different countries have resulted in less demand for transportation on air, at sea and in land. At the same time, people who still have a job and are able to spend time and money they would be spending for examples at restaurants or in entertainment facilities, are finding ordering food, as one of the few enjoyable things still possible.
This situation applies also to many other businesses. There are some who see increase in the demand to levels which were unimaginable a year ago. Take for example more than 60% increase in sales by some web-shops across the world during this period. And there are others who are facing a total closure for weeks or significantly reduced customers. Just think of apparel and clothing sector as an example.
This graph shows the increase (or decrease) in sales in different shops in The Netherlands in the 2nd quarter of 2020. From one side you see considerable increase in sales of certain type of products. And from the other side, you see the exact opposite. This situation can be quite comparable to other parts of the world with certain local difference depending on the local economy, the severity of local measures, and people's buying habits and preferences. Although this might be a short-term impact of the current crisis, there are learnings in it, you should not ignore.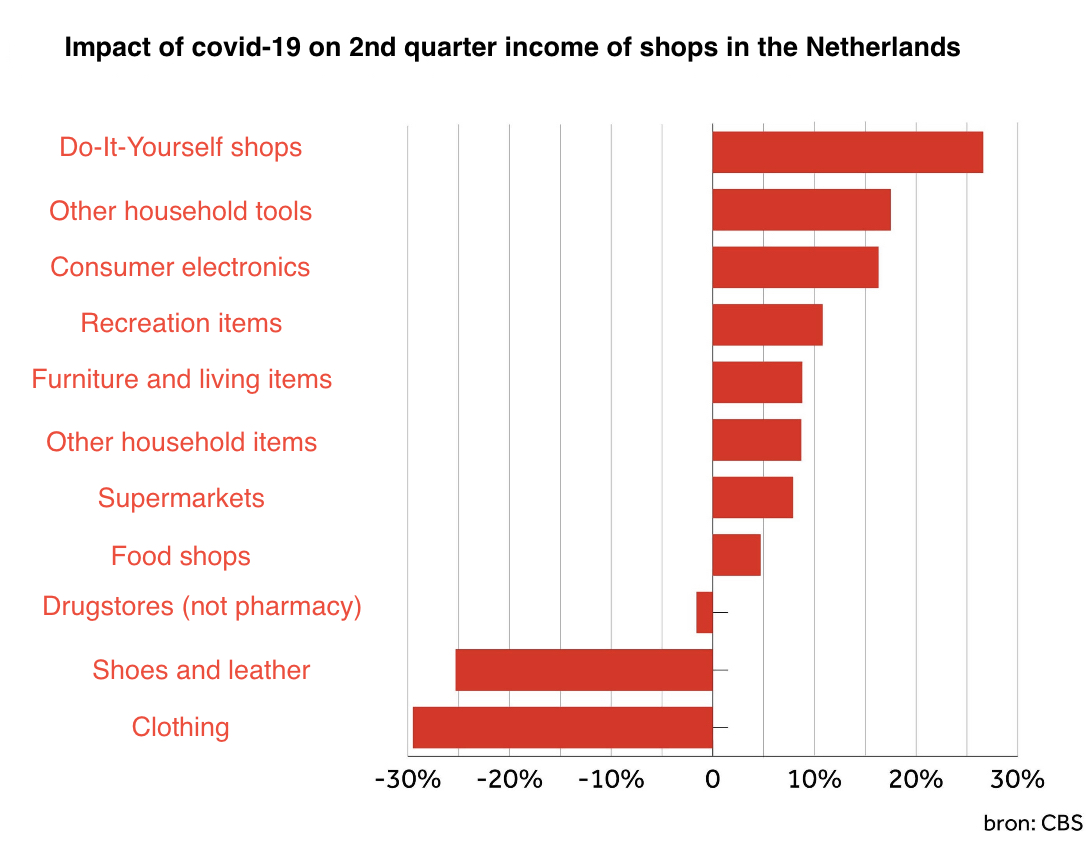 Wasn't 'online' supposed to be the solution?
The importance of having online businesses is known to you. In our other article, we have explained how creating an online arm for your business can create growth in all times and resilience in difficult times. We also have explained the various benefits of creating online business processes.
But there is one issue now. In the Uber example above, both the food-delivery as well as ride-hailing businesses are Online Businesses. How come that one has shown so much resilience and even growth and the other suffered? Being only online does not explain it all.
The answer lies in a different point. We should compare apples with apples. If Uber ride hailing service was owning (or leasing) the cars, the situation for them would have been much worse. Just like the airlines owning or leasing the planes which resulted in huge economic problems for them. For the Uber Eats, owning the restaurants and kitchens would have been meaning the same. Creating a business so large as Uber is, while not owning the assets, is what makes Uber different in both cases compared to traditional players of the sectors they play in (taxi companies or restaurants).
Then the learning number one for online businesses is: you should never own an asset which is not strategically necessary even if what you deliver to your customer is partially or purely enabled by those assets (in this case, cars and kitchens). If you can outsource, you outsource.
The other point is that, transferring most of the risks to your partners and suppliers who would then own these assets (in this case drivers and restaurant owners) does not seem like a fair practice unless they are paid with a relatively good share of the value you capture from the end consumer. But you know that the business model of Uber and other similar companies has for years been subject of arguments in multiple countries and cities across the world due to exact opposite impact on such stakeholders. But what is then the right approach? Who should own such assets? Who should carry the risk? How should we ensure that our societies are having functioning and profitable businesses, while staying resilient for the difficult times?
The answer to this one is a new economic model. It is naive and there are people out there being naive imagining that by only shuffling the value capture – and hence profits – around, you would end up getting a more fair business model and society. That is only partially true. The very idea of such international companies is established based on online business models, enabled by software and data platforms, not owning the assets while benefitting from the economy of scale. The expectations from this [and any such] company, or better said from this software and system is to maximize profits. Hence imagining the software – and the system around it – would go the difficult way of shifting the value around or working out a fairer model is principally naive.
To reduce the cost of getting a ride or having food delivered at your doorstep, we have created a new cost model using the companies such as Uber, Airbnb and so on to have an alternative to taxi companies, hotel chains and so on. To solve the problem their business model has created, there is a need to also change some of the economic models of the societies of today and tomorrow, as leaving such platforms operate in today's economies whose principles are decades if not centuries old, is not going to solve things by itself.
Solving the issue above it beyond the scope of this article, a person or even an individual entity or an authority and that is not the problem which we are going to look a solution for. Our interest in the above example is to look for the answer to this question instead: What else apart form 'being online' is needed to create resilience for small to medium businesses? How can you ensure you end up playing at the food delivery side of the online world and not the ride-hailing side?
What can you as an online entrepreneur do?
Nobody would have thought of the corona crisis a year before it hit the world. You probably needed a magic ball to foresee what was coming. Hence, trying to find a business which is so robust that can withstand all the challenges and eventual crisis in the coming years is not the point. At the same time, the current crisis teaches us something. Any business which is not providing the basic needs of the society, has a higher risk of failure. This has always been true. But is going to be much more so over the coming years if not for ever. Think of Food versus Clothing or Clothing versus Transportation. Think of Learning versus Entertainment. People are going to prioritise differently.
Hence the second learning specially when starting an online business is: you should focus on the basic needs. If you are in doubt to start a food business or a clothing one – assuming you have the capability to do either of them – go for the first.
There is a catch though. Walking around the town, you see the very same claimed by the statistics that part of the construction sector (for example companies designing backyards and gardens) have had one of the best periods ever. People have used this time of lock down to do that upgrade of their house and gardens that they were thinking of for months. This is despite reduced spending on things like clothing. People reduce spending hundreds on clothing and spend thousands on their gardens. Isn't this a paradox?
This brings us to the third learning for online businesses: be ready to offer something which makes people feel better during next crisis. People have the tendency to spend money only on their basic needs during crisis cutting from what need less. But they are ok to spend [any amount of] money on what makes them feel happy for an hour or for a few years – i.e. the food delivery or renewed garden. When designing your service portfolio, ensure you have at least two categories of products and services. First, somethings which are among your customers' basic needs. Second, other products or services which can make them feel better during difficult times. Finding such products and services in each sector and for each business should be part of strategic planning and product portfolio design. For a hair salon as an example, selling some hair and skin products and having some online skin and hair care subscription programs next to their traditional services is an example of such a service portfolio. You should approach an expert to carefully design the portfolio of your offerings to cater for this.
Now What?
What did we look at? First, you need to reduce the assets you own which are not strategic to what you do in your online business. Second, you should ensure you cover a basic need of your customers being them individuals consumers, or companies of any size. Third, you should enhance additional products and services which enables your customer to feel better while they have difficulty of buying, accessing or using your main products and services. This may seem easy, but is a critical strategic choice any business needs to make to ensure its resilience.
Back to Uber? Should Uber help us Eat or Go? You know the answer: Both! The very choice of having a business in food-delivery is diversification strategy of Uber. A diversification for good but also challenging times. What is your way of diversifying your business? You should answer to this question irrespective of being an individual solo-entrepreneur, a small-to-medium enterprise (SME) or a Corporation.
Write to us here. We love to hear about your reflections and views. Should you wish to get the latest updates from our publications, business tips and other useful information, join here. And if you want to get to know how we may be able to help you, get in touch here.